Aiven for Apache Kafka® MirrorMaker 2
Managed Apache Kafka® MirrorMaker 2 ensures data continuity by enabling robust, flexible and scalable replication pipelines. Learn more about why you'd want to use MirrorMaker 2 and launch your first cluster today!
Hosted on:
Aiven for Apache Kafka MirrorMaker 2 Key Features
Our managed MirrorMaker 2 clusters are full of features that allow you to confidently integrate replication workflows into your production environments.
Metrics
Aiven Metrics
Not only will we automatically replicate your data across availability zones, we ensure that it is optimally rebalanced.
Directly access your managed Aiven service from your AWS, GCP or Microsoft Azure private network with VPC peering.
Include your Aiven infrastructure in your Terraform tooling to easily build, configure and manage your Aiven services.
Find the right plan and pricing for you
Transparent, inclusive, and flexible describe our pricing. Pay for what you need: we bill by the hour according to your usage.
Why Apache Kafka MirrorMaker 2?
Disaster recovery

Gain peace of mind by replicating your data between Kafka clusters, thereby increasing its durability through reducing cluster- and location-specific fault risks.

Geo proximity

Reduce the latency of your distributed applications by mirroring data from your primary workload clusters to auxiliary clusters close to your clients.

Data isolation

Ensure that you remain compliant with your legal and regulatory data governance requirements by isolating some data sets to a separate cluster.

Workload separation

Focus your Apache Kafka clusters on specific workloads, such as analytics, and increase their performance instead of thinly spreading resources.
Getting started with us is fast and straightforward
Start immediately by signing up for your free 30 day trial with no limitations.
▶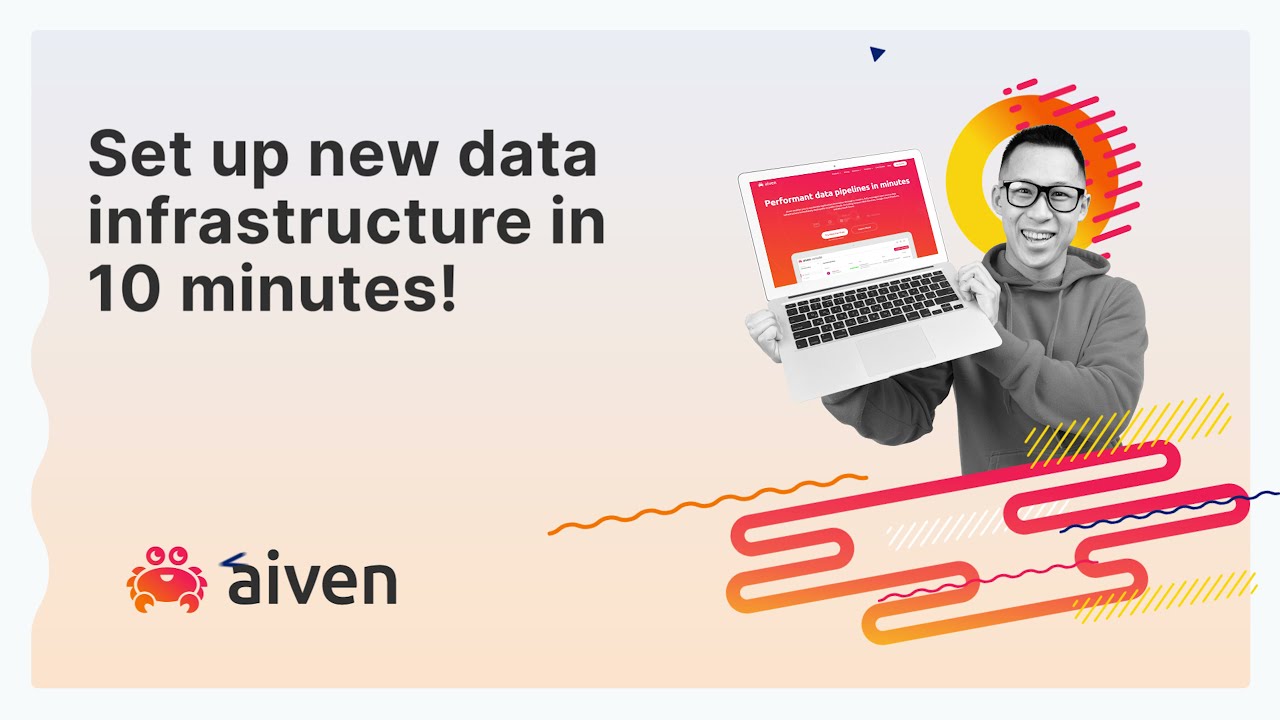 "At Comcast, we needed a robust managed Kafka solution for some of our most critical workflows. Based on our evaluation, Aiven clearly offers superior cost, support and performance."
Adam Hertz | VP of Engineering
Got questions? We got answers
Kafka MirrorMaker is a utility that helps to replicate the data between two Apache Kafka clusters within or across data centers.
Aiven for Kafka MirrorMaker 2 support is available for both Aiven managed and external Kafka clusters. The integration can be performed via the CLI for external clusters, or via the Aiven Console. Read more from our documentation here.