Aiven for ClickHouse® Beta
Now running 21.11
Aiven for ClickHouse® is a high-performance and scalable columnar database for online analytical processing. Snap it into your existing workflows with the click of a button, automate away the mundane tasks, and focus on building your analytics workloads.
Hosted on:
Common use cases for ClickHouse
Heavy lifting for analytics

Get the best performance from your business infra by handling your analytics queries with ClickHouse. Easily aggregate data from all your data sources for a 360° analytics view.

Get online analytics on a massive scale

ClickHouse analyzes huge amounts of IoT telemetry, metrics, logs, clickstream data and other data types, with no compromises on scale and performance.

Efficient long-term storage

Store large data volumes for long time periods in a cost-effective way, for compliance requirements or other use cases.
Get a head start with extra credits for the ClickHouse beta
Try it out, provide your feedback and see how the service grows as we introduce new capabilities. You can use it for development work and testing of production-grade workloads, but not for full production yet. We're offering extra credits for both new and existing customers, read more here.
Latest features:
Efficient compression

High performance

Extended SQL language, with a rich set of analytics functions
NOTE: You can use our free Basic level support with the beta service. Other support packages are currently not available and our SLA terms have been updated to reflect beta service limitations.
Aiven for ClickHouse Key Features
With efficient compression and industry leading performance, our ClickHouse as a service is ready to handle your online analytics requirements at scale.
Blazingly fast, especially with large data sets and complex analytics queries.



Highly efficient data compression ensures affordable operation in scale.
Use built-in arrays, analytics functions and nested data structures to build advanced queries.
Include your Aiven infrastructure in your Terraform tooling to easily build, configure and manage your Aiven services.
Directly access your managed Aiven service from your AWS or GCP private network with VPC peering.
Find the right plan and pricing for you
Transparent, inclusive, and flexible describe our pricing. Pay for what you need: we bill by the hour according to your usage.
See how easy it is to create a service - no signup needed
Select your service, cloud provider, region and plan.

Add more disk space in PostgreSQL, MySQL and Apache Kafka plans if needed.

See the estimated monthly price.

Sign up for a free trial to spin up a real service.
▶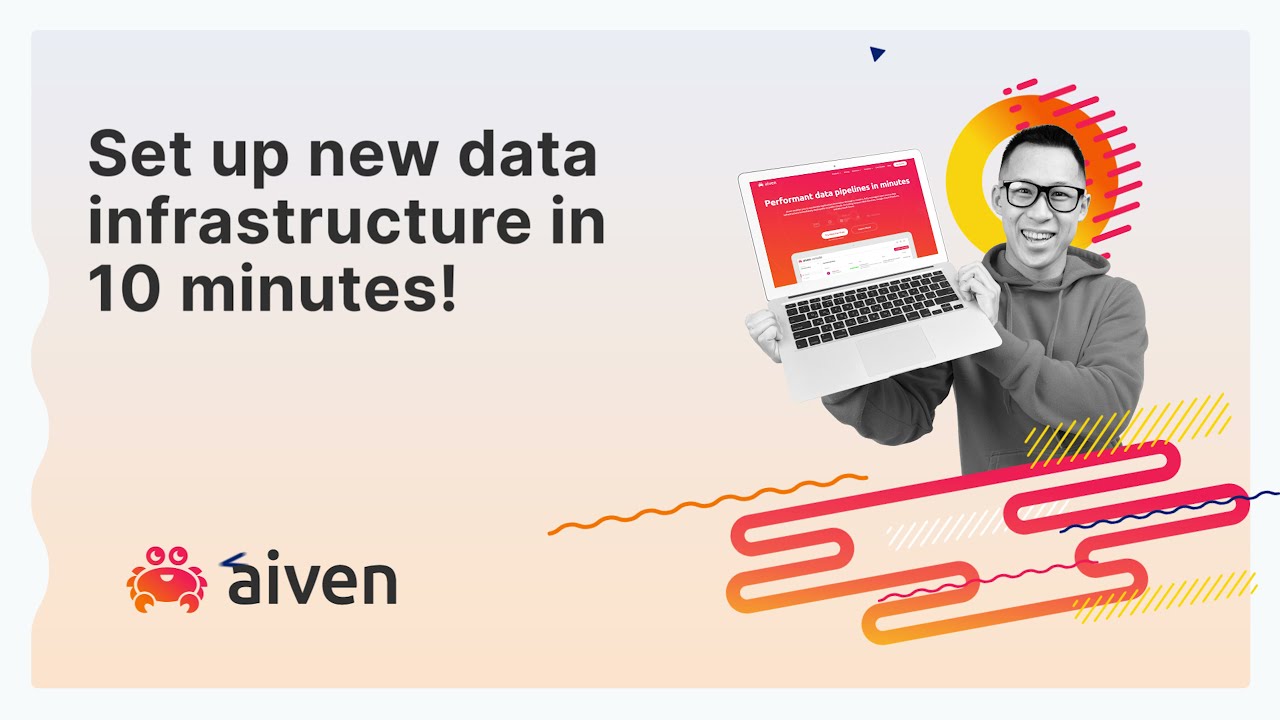 "Hosting ourselves would have been a pain so using Aiven we've saved time, capacity and manpower over that. The ease to set things up and not requiring a dedicated maintenance team were other advantages."
Alastair James | CTO and Co-founder
Got questions? We got answers
ClickHouse is a fast, open source columnar database management system that allows you to generate analytical data reports in real-time using SQL queries.
Aiven for ClickHouse is currently in beta. This means you can use it for development work and the testing of production-grade workloads, but not for full production yet. You can also use the free Basic level support with the beta service, but other support packages are currently not available. We have updated our SLA terms and conditions to cover the limitations of beta services.
Aiven for ClickHouse features
Efficient data compression

Parallel processing of queries

Distributed processing on multiple VMs

Extended SQL language with advanced analytics functions
Platform Features
Terraform support

Multi AZ placement

Virtual Private Network (VPC) peering

Management Dashboard

Flexible authentication methods

TLS encryption at rest and in transit

Seamless switching between plans without downtime

High availability
ISO/IEC 27001:2013

SOC 2

GDPR

HIPAA

PCI-DSS